Free Estate Planning
Thompson & Associates works with nonprofit organizations, such as CentraCare, to help individuals understand their options, review their current plans and establish guiding principles for their estate plan. Just as the legacy you choose is exceptionally personal, the method of creating a planned gift is unique to each donor's situation. There are many components to a personal estate plan. CentraCare has partnered with Thompson & Associates to provide you with expert charitable estate planning information and guidance that assures your legacy will be what you envision.
Paul Grassmann, J.D., LL.M., FCEP, from Thompson & Associates, is available to meet with you one-on-one. Paul received his LL.M. (Master of Laws) degree in Estate Planning from The John Marshall Law School. He earned his Juris Doctor degree from Nashville School of Law, where he was inducted into the Cooper's Inn Honor Society for ranking fourth in his class. For his undergraduate studies, Paul graduated magna cum laude from Middle Tennessee State University with a Bachelor of Science degree in psychology with minors in political science and entrepreneurship. Additionally, Paul is a fellow in charitable estate planning (FCEP), is a member of the National Association of Charitable Gift Planners, and is a board member and past president of the Planned Giving Council of Middle Tennessee.
An appointment with Paul consists of expertise:
from an unbiased third party
at no charge to you
complete confidentiality
personalized
on your schedule
able to provides a completed suggested course of action to share with your local personal advisor.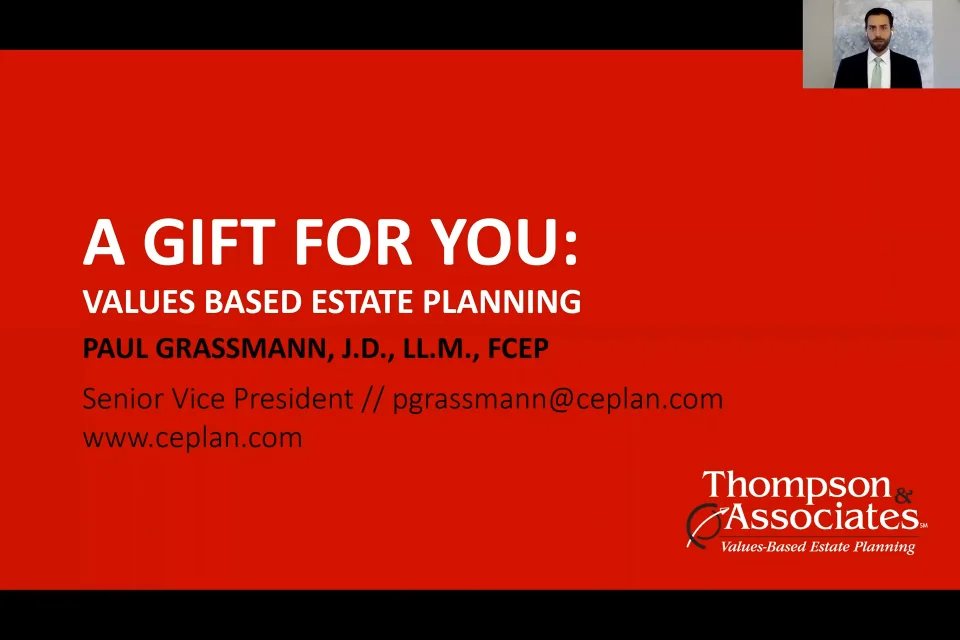 If you have questions about making a planned gift or would like more information, contact CentraCare Foundation at 320-240-2810 or email foundation@centracare.com to schedule your local, confidential appointment with Paul.